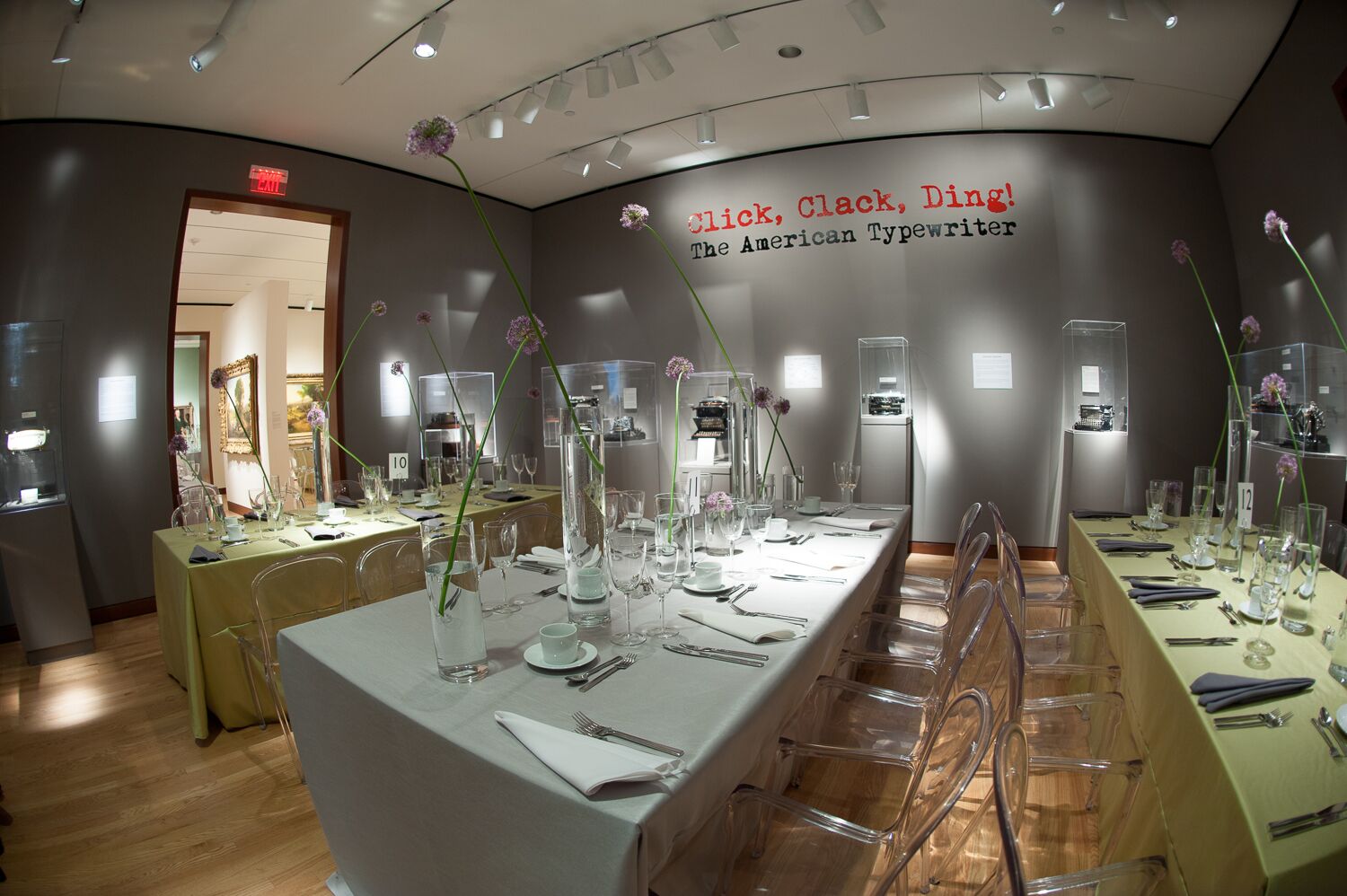 NBMAA Art Party of the Year 2014
Client: New Britain Museum of American Art
Location: New Britain, CT
About the Event: When the NBMAA put in a new artist installation above their main staircase, we took inspiration from the piece. We pulled colors, shapes and textures that reflected Soo Sunny Park's work – that currently hangs at the museum. The simplicity of alliums in over 300 cylinder vases filled the galleries and reflected on her work.
Photography courtesy of The Defining Photo
Next event: NBMAA Art Party of the Year 2013